DICE offers breath taking murals both airbrushed and spray painted. You can brighten up anything from a baby nursery, to a dark alley way, with a DICE AIR mural.
PRICES VARY DEPENDING ON DETAIL, SIZE, AND CANVASS
The following piece is a memorial called KALI DREAMS and was done, ( using spray paint ), by DICE and ERASOLTE STUDIOS in memory of DICES best friend RYAN "KALI" KALMAR who passed away on July 1st 2007.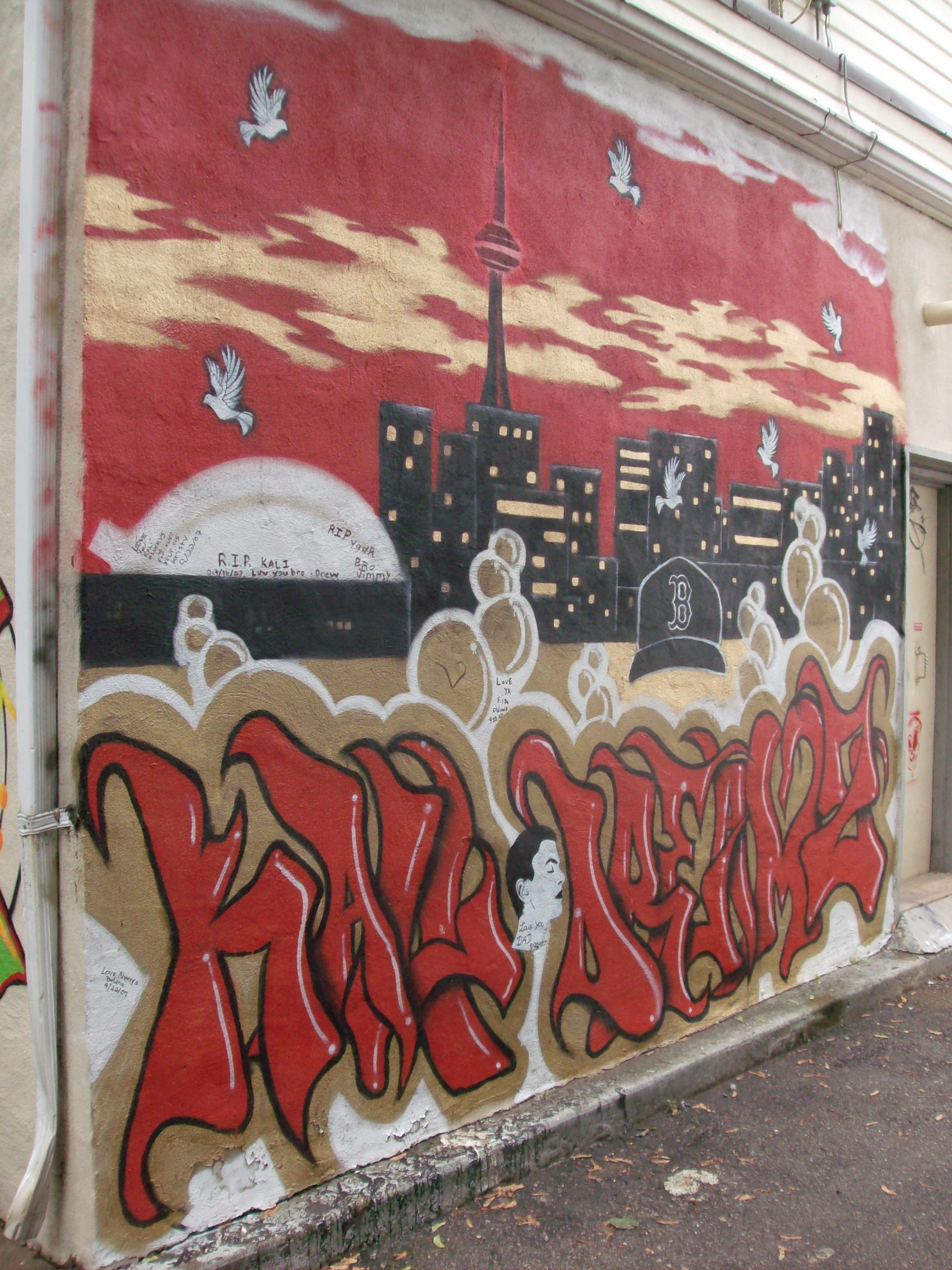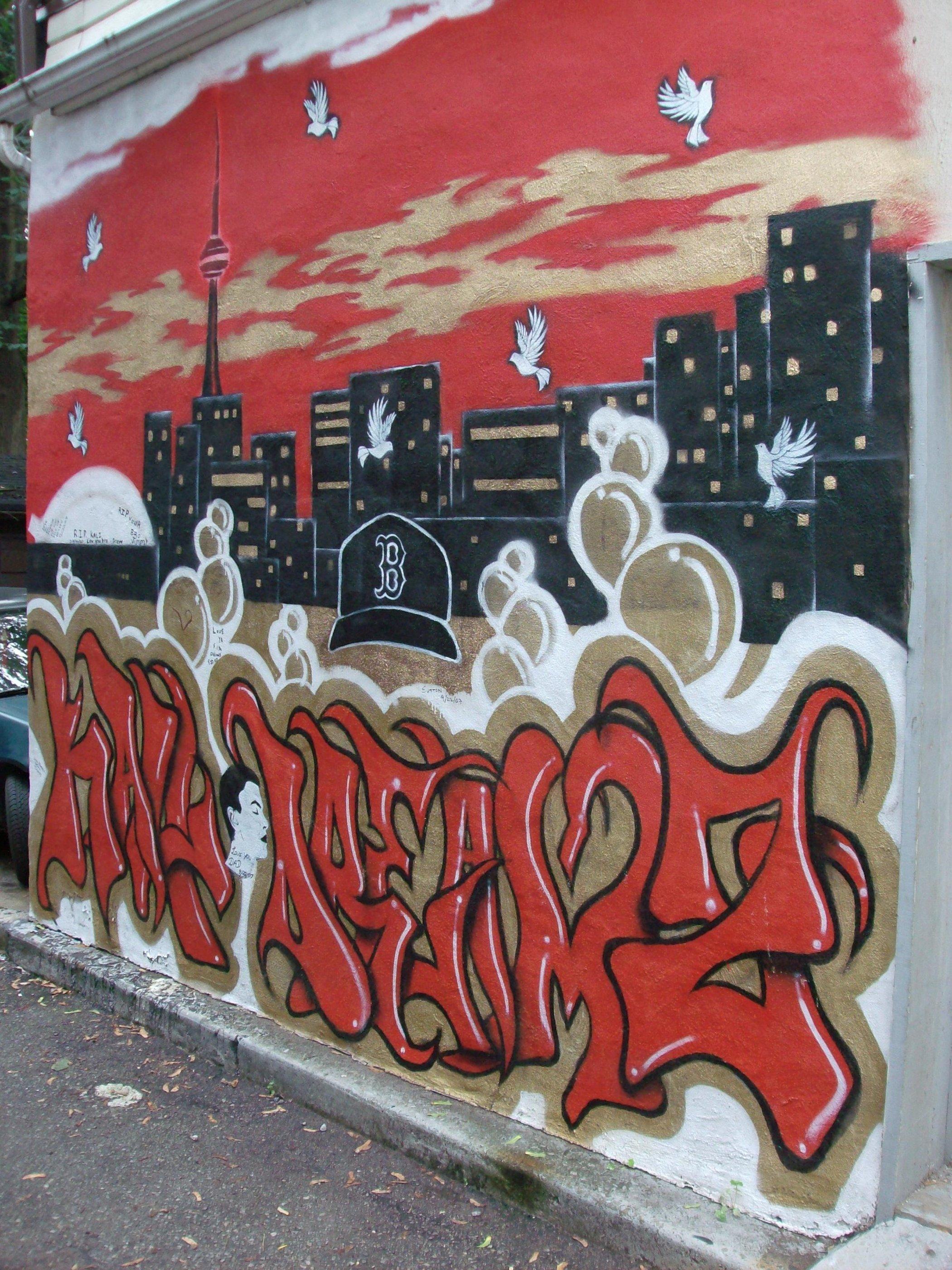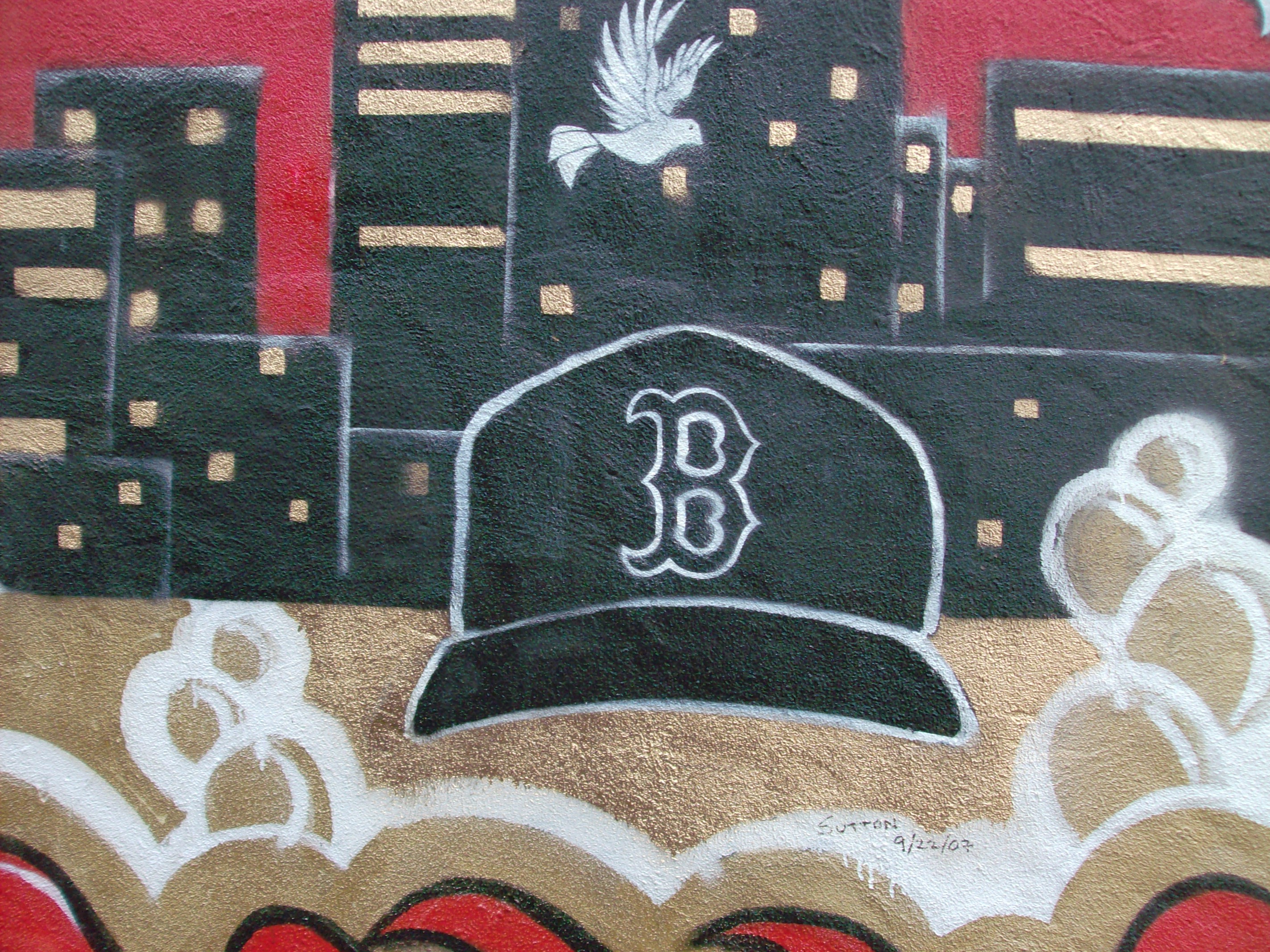 Below is a piece that reads FLOW 93.5 and was done by DICE and ERASOLTE STUDIOS (using spray paint) in respect to a local (Toronto) radio station "the new FLOW 93.5 f.m"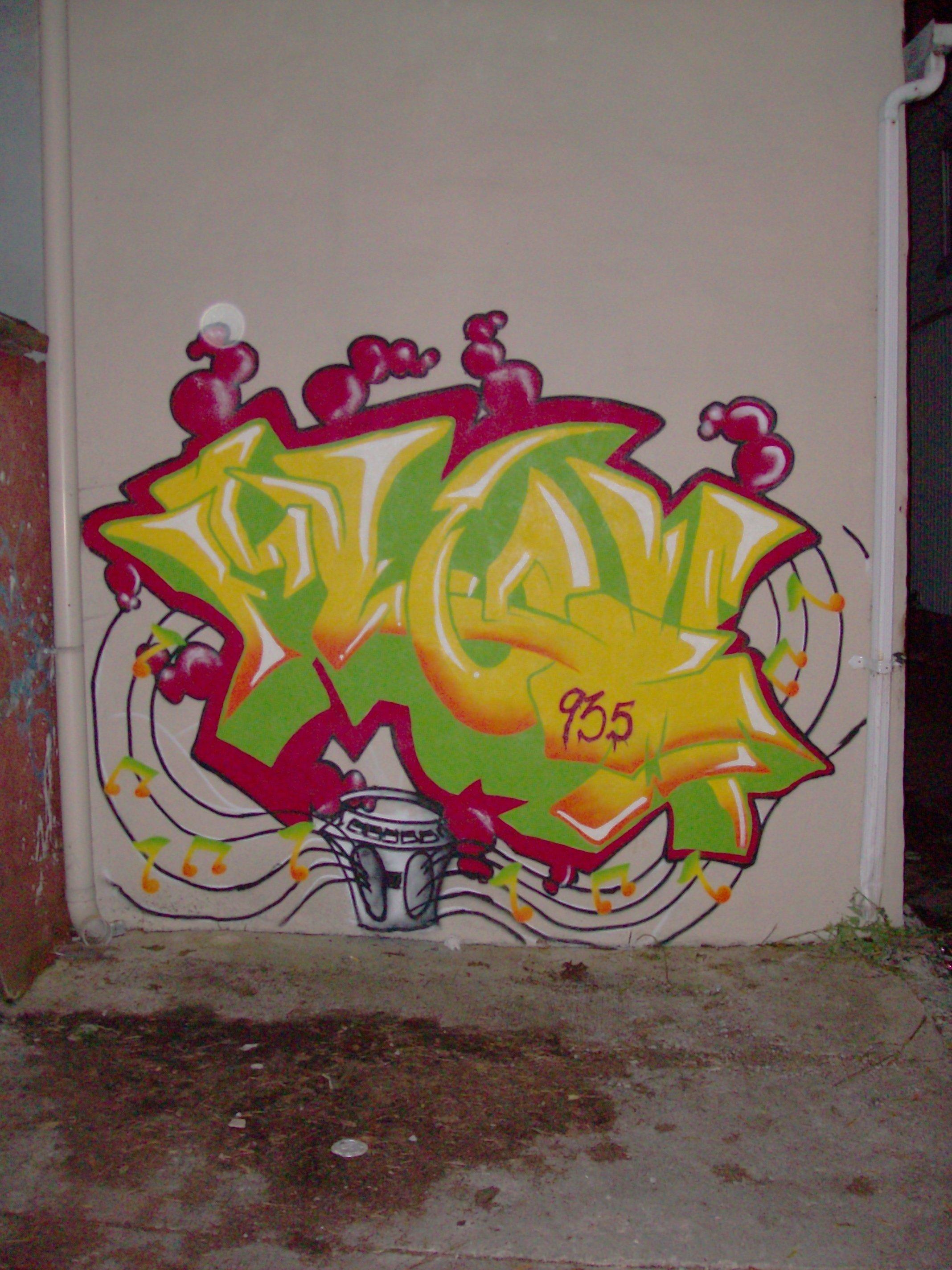 Below is an airbrushed SPIDERMAN mural. Sprayed by DICE on a childs bedroom wall.